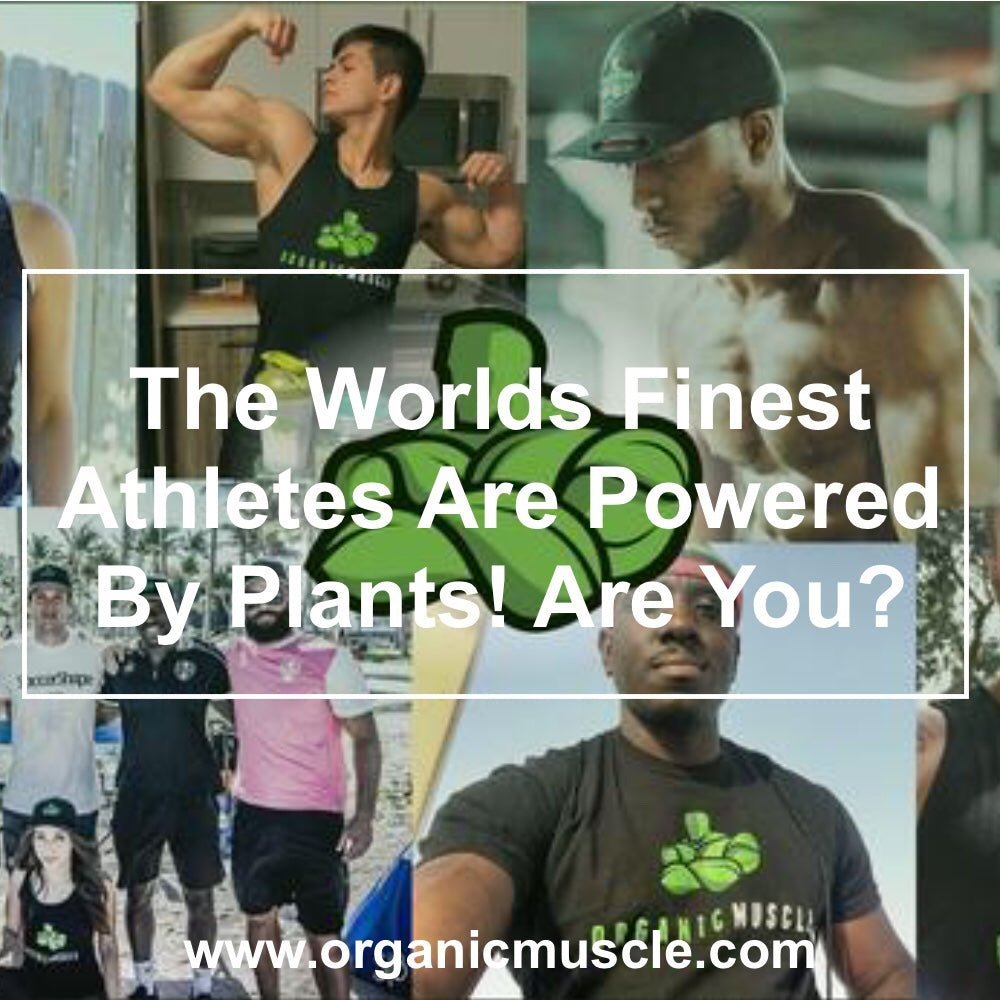 Athlete
The World's Finest Athletes Are Powered By Plants! Are You?
Sep 25, 2018
Athletes from all sports across the globe are learning the benefits of an organic plant based diet. From lower risks of heart disease, type 2 diabetes and cancer to decreased inflammation and joint pain. All while busting the myth that you need meat to have muscle and be strong. Personal Trainers, Bodybuilders, Football Players, CrossFit Competitors, Basketball Players and all kinds of other sports competitors are proving that you don't need meat to be an athlete!
With advances in modern technology and breakthroughs in diet and nutrition, being healthy and strong while practicing a plant based diet is easier than ever! This puts an end to people saying that you will be deficient in nutrients if you don't eat meat. Something I go over in more detail in a previous article titled "Vegan Friends".
So lets take a deeper look at some of these plant powered athletes! There is no better place to start than with our own Organic Muscle Athletes! They prove that our plant based protein can provide the protein power you need to fuel your body!
First up is a Ryan Westmoreland who is a former Professional Baseball Player for the Boston Red Sox. Two emergency brain stem surgeries forced Ryan to retire from professional baseball at only 23 years old. Being a pro athlete taught him the importance of taking care of your body and how good nutrition and exercise habits lead to a healthy, long life. Ryan was recently certified as a Personal Trainer by the National Academy of Sports Medicine (NASM) so I can help clients reach their fitness goals and live a happy and healthy life!
This next athlete proves that plants can provide power! Kealoha Pilares is a professional football player, currently playing for the Hamilton Tigercats of the Canadian Football League. Born in Hawaii on the island of Oahu, he played collegiate football at the University of Hawaii. Kealoha was selected in the 5th round, 132nd overall, of the 2011 NFL draft by the Carolina Panthers where he played wide receiver and special teams, setting a franchise record 101 yard kick off return. Being released from the team soon after an ACL injury in 2014, he committed himself to fostering a better mind, body and spirit.
Kealoha began with researching and becoming aware of the importance of a non-GMO, whole foods diet. He soon realized that we are bombarded daily with toxic chemicals and synthetic products. Making the call to return to our roots louder than ever! Kealoha's research led him to us at Organic Muscle, where we give active individuals the opportunity to choose plant based supplements for their health and the well-being of our planet!" Take care of your body. Its the only place you have to live".- Jim Rohn
He's not the only football player finding out that plants can pack power! CNBC publisher an article about the new surprising performance hack among NFL Players. Going vegan! So, if some of the biggest power players in sports can be powered by plants, you can be to!