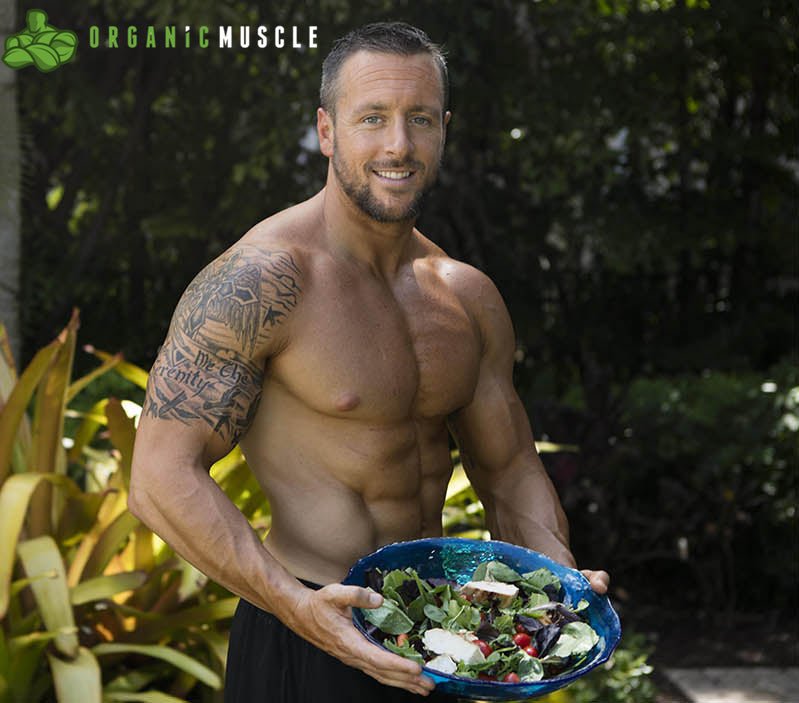 Diet
Food Is Fuel: What Mike Eats - Protein Shakes #1
Jul 10, 2018
Being healthier and eating right can be harder than it seems at times. With the typical fast paced lifestyle of most people juggling a job, taking the kids to school, sports practices, going to the grocery store and everything else that comes up. It can be hard to find time to get in a healthy meal. For those moments where you need a quick nutritional boost, look no farther than this new "Food Is Fuel" series that will feature quick and easy, healthy, meal replacements, snacks, smoothies and shakes!
There is no better way to start out this "Food Is Fuel" series than with some "Protein Shake Recipes" from our friend and Organic Muscle Athlete, Mike Kneuer. Mike is a certified personal trainer, corrective exercise specialist, fitness nutrition specialist, golf fitness specialist, specialist in fitness nutrition, functional aging specialist, and a nationally certified fitness in recovery addiction coach. Sounds like a busy guy!
A busy guy that finds time to come up with these great protein shake recipes! Lets start things out with this tasty sounding "Peanut Butter Cup Protein Shake". The first ingredient you will need is half a cup of unsweetened cashew milk (great recipe here) or almond milk in a Nutribullet cup. Next you will add two scoops of Organic Muscle "Chocolate Vegan Protein" to the mix. Now this peanut butter cup shake wouldn't be complete without the peanut butter! Mike adds one tablespoon of natural peanut butter to give it that great peanut butter cup taste we are looking for. The last couple ingredients are Mike's personal preference, one of which our vegan friends and non-dairy dieters will want to skip for sure. To finish it off Mike adds half a cup of plain non-fat greek yogurt and one cup of ice. Then you just add the blender lid to the bullet cup and pulse until smooth! 
But wait, theres more! These tasty shakes just keep coming. Next up is this "Cookie Dough Protein Shake" that sounds delicious! Once again we will start this out with one cup of unsweetened cashew milk (recipe here) or almond milk in a Nutribullet cup. Now you will add two scoops of Organic Muscle "Vanilla Vegan Protein" to the cup of nut milk. Here comes all the ingredients that kick this shake up a notch and make it a cookie dough delight! Mike now adds an eighth of a teaspoon of baking soda and salt, which I recommend himalayan pink salt for its trace mineral content. To sweeten things up a bit without adding any carbs, calories or sugar, Mike adds one teaspoon of granulated stevia. For more info on stevia and the health benefits it brings, check out this Organic Muscle blog on stevia. Time to finish of that great cookie flavor. Mike does this by adding six drops of maple extract, one eighth of a cup of 90% dark chocolate and raw oats. Then once again, Mikes personal preference is to add one cup of ice, put the bullet cup blender lid on, and pulse until smooth. 
 With recipes like that, nobody can tell you eating healthy doesn't taste good! So, the next time you find yourself wanting a sweet treat, eat "What Mike Eats" and go for one of these protein packed, delightful dessert shakes! It's a meal and a dessert all-in-one, on the go!