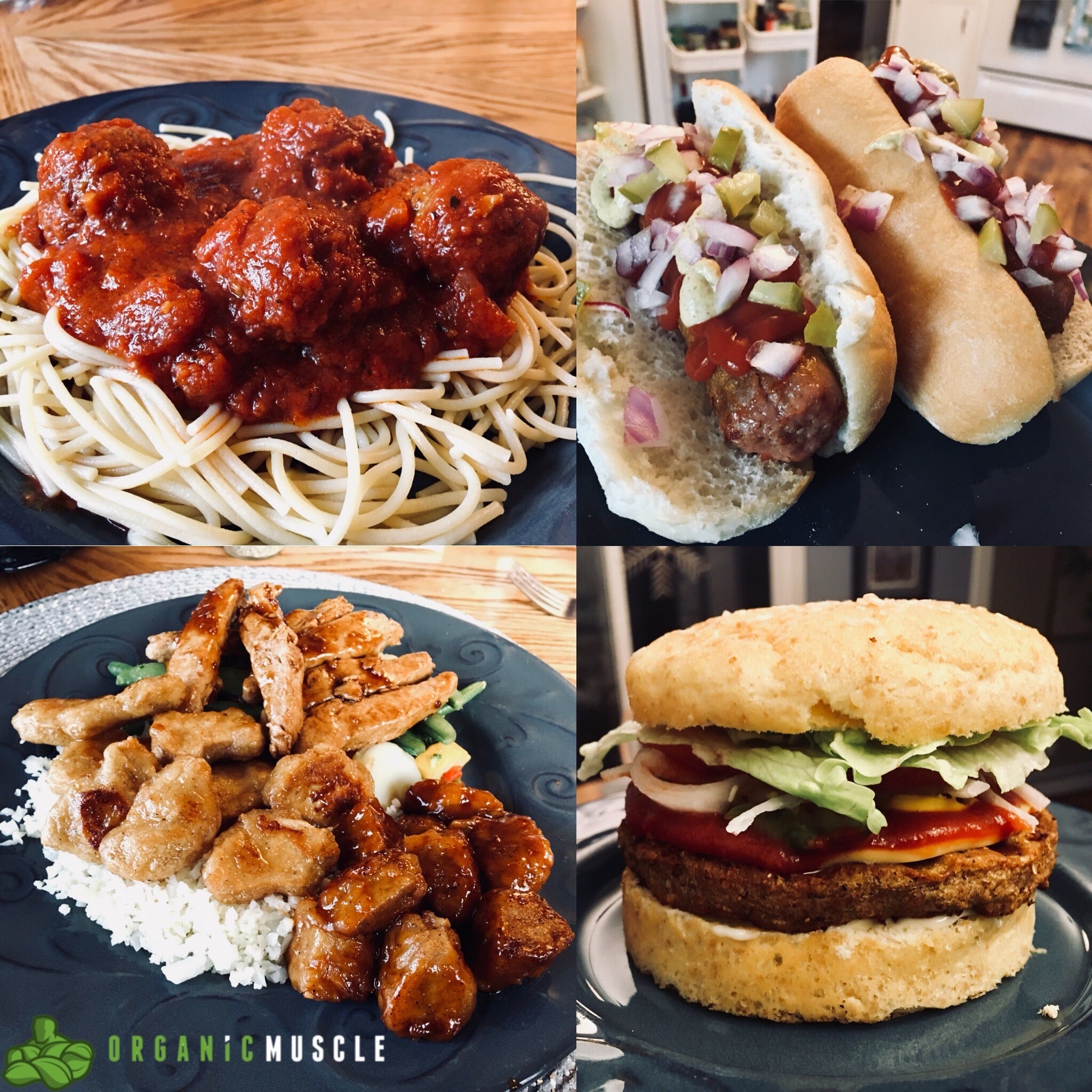 Diet
Meatless Mania
Jun 13, 2018
I want to start out with the fact that I started this "Meatless, Non-Dairy Lifestyle" back in March of this year. I procrastinated with it and pushed off the idea, because I thought you needed to eat meat to build muscle and gain strength. After 3 months in, I would say that is not the case.
While I still do eat eggs daily, and on a rare occasion fish, I haven't had any of the typical animal meat products like beef, chicken, turkey or pork in 3 months. The results? I have been getting stronger in the gym, gaining lean muscle mass, eliminated what little bloat I had, have more energy and easier digestion just to name a few!
I have still been sticking to my Ketogenic diet, just doing it plant based now. That was a little adjustment that I had to get used to. I eat lots of fatty nuts, seeds, coconut and avocado oils to keep up my fat intake. I must say, plant based keto rocks! So does the energy boost, along with the lean muscle gains and veins popping out in my body now!
The Beyond Sausage isn't a slouch either. It has 16g of protein from peas, rice and faba beans, 12g of fat from coconut and sunflower oils, 230mg of potassium and 22% of your iron intake for the day. With plant based products this good, there is no reason to even eat meat!
This next company also makes some great tasting, plant based, meat substitutes that I really enjoy like there "Mandarin Orange, Crispy Chick'n", "Teriyaki Chick'n Strips", "Sweet & Sour, Porkless Bites" and there "Meatless Meatballs". I will break these down individually based on the days of the week I would typically eat them.
I have saved one of my favorite meals for last. That is Saturday nights spaghetti dinner with "Meatless Meatballs". These meatless meatballs taste so good, they have me wondering if places have been selling plant based meatballs disguised as meat the whole time! Three meatless meatballs have 15g of plant protein, 7g of fat, 300mg of potassium and 20% of your iron intake! You cant get any better than that, paired with some gluten free noodles and an organic, sugar free sauce!